Service in Hospital
Service in our hospital is all-around and high-quality. We can guarantee patients can enjoy a happy life in our hospital. All the time we are trying our best to help them get rid of kidney disease. In order to give patients a comfortable environment, we provide service by the following ways: consul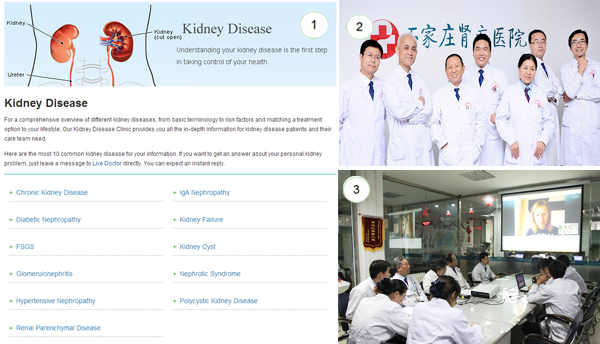 1. Online articles

We renew articles which is related to kidney disease on our website. We gather questions the patients often ask or search online, including symptoms, causes, treatment, diet, exercise, prognosis and life expectancy and so on.
2. Doctor online
If you have anything unclear or need further help, you talk with our online doctors directly. And our online doctor will try his best to help you.
3. Email, phone call and video consultation
Patients can leave to us any of his or her related illness condition. And we also will keep in touch with patients. And we also ensure their info is strictly confidential, therefore they need not to worry about privacy.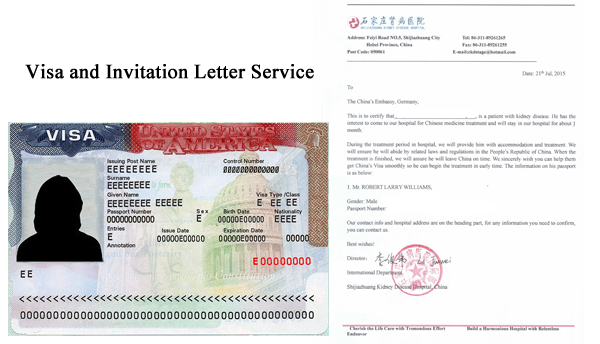 Our Beijing TongShanTang Hospital is largest kidney disease specialist hospital in China. If patients can not get good treatment in local, they can come here. If so, visa is first needed.
As for that,we have gained support from Hebei Province and Shijiazhuang City government, and we can help patients get an official invitation letter issued by Chinese government. They can get a visa to China. In addition, if patient's visa expired during the hospitalization, we will help to prolong the visa time.
If you want to come to our hospital from your local, you can choose any of the following travels plans:
Plan A: You can fly to Beijing Airport (PEK-BEIJING) and we can pick you up in here, or you can come to our hospital by train, and we can also pick you up in there.
Plan B: You can fly to Shijiazhuang Airport (SJW-SHIJIAZHUANG) and then we can pick you up in Shijiazhuang Airport.
When you order the tickets, please inform us timely so as that we can prepare the room and car in advance.
When patients are discharged from hospital after recovery, we also see off the patient at airport.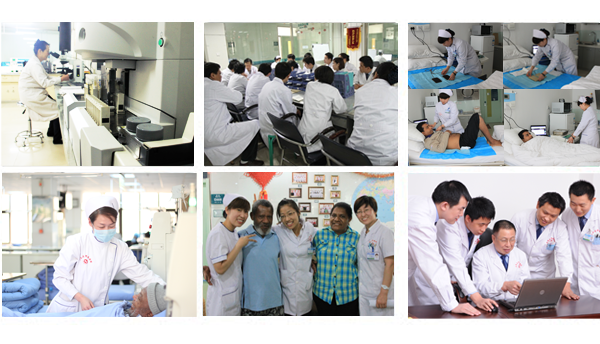 First, we will do a basic for the patient. For instance, we arrange patient to do proper procedure based on the test report.
Second, we will give detailed series of tests so as to treat disease effectively.
Third, after the test report come out, we will hold a meeting to analyze the patient's illness condition and make an individualized therapy.
Fourth, doctors and nurses will conduct the treatment as the plan. And doctors will obverse patients in routine daily.
Fifth, along with the treatment progresses, doctors and patients will have a effective communication and doctor will tell patients how well they are recovering.
Last but not least, after patient get good recovery and discharge from hospital, doctor will follow up the patient's condition and tell patient how to take care of themselves and offer some professional guidance.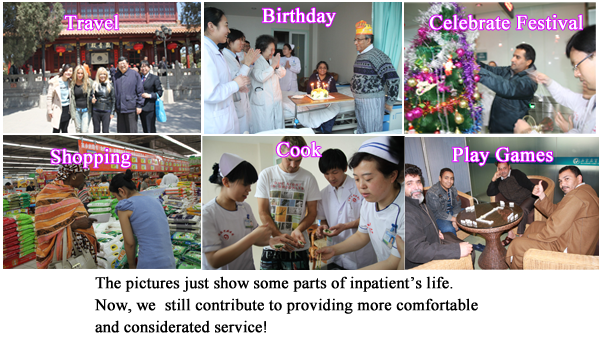 When patients want to go out for shopping or visiting, our nurses will accompany with them to make sure they can get good care in travel. One nurse is responsible for one patient, so patients can get careful nursing.
Also, we will hold a party for patients or make delicious Chinese food for patients. In order to make the patient feel at home and help them build the confidence to fight against the diseases.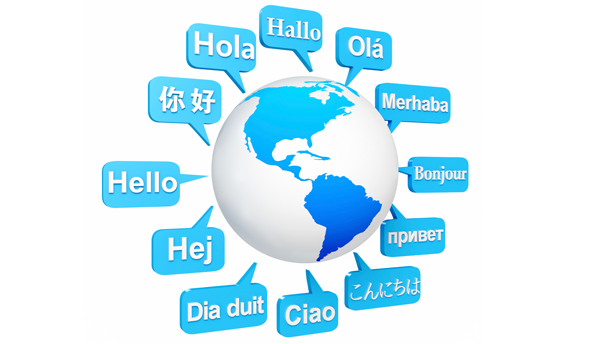 We have many translators of English, Spanish, Arabic, French and Russian. Therefore, international communication here is of no problem.
All in all, in our hospital, we offer full-service for patients and try our best to slove problems for them. Here patients will feel at home and we treat them like a family or a friend. If you wanna more details, please talk with our Online Doctor or email us to renal-disease@hotmasil.com. Best wishes to you!